Internship Program – The Next Generation of Climate Leaders
The New Energy Economy internship program inspires and guides young people working to address climate change and create opportunity in their communities. Our internships provide important knowledge and skills for effective leadership in the emerging clean energy economy.
Our interns have been immersed in a wide range of hands on activities: craft and pass state legislation, obtain funding for community groups, influence federal policy, publish Op-Eds and articles, convene town halls across the state, testify at important state hearings and more. Thus far we have trained twenty-five interns from areas including the Navajo Nation, Taos Pueblo, San Ildefonso Pueblo, Clayton, Las Cruces, Albuquerque, and Santa Fe, New Mexico. New Energy Economy has partnered with organizations like Earthcare and ¡YouthWorks! to bring more opportunities to our interns and collaborate on important community projects.
"I'm proud to say that I've worked with New Energy Economy. I learned how to address climate change issues and improved my writing skills. I feel more prepared for college now." —Bryan Watchman
Areas of training and experience include:
Researching and Developing Legislation and Regulations: Interns have the opportunity to turn ideas into a reality by writing legislation and regulations. Past interns have assisted in researching, developing, and writing legislation and regulations, including the Green Jobs Act (HB622) and the Development Training Funds for Green Jobs (SB318).
Testifying at Public Hearings: Interns made inspirational testimonies before the 2010 Environmental Improvement Board hearings that were instrumental in getting a carbon pollution reduction rules adopted in New Mexico.
Addressing Economic Inequalities: Interns have done research with indigenous communities on the Navajo nation adversely affected by uranium and coal mining. Interns have also organized and participated in workshops with the Southwest Energy Efficiency Project (SWEEP) and Prosperity Works around policies and programs that protect low-income families.
Creating Opportunities for Rural Communities and Communities of Color: Interns travel throughout the state to advocate for local initiatives that support rural, tribal, and low-income communities. They have worked with Pueblos to promote green building and energy efficiency, and they have successfully written grants to obtain funding for Dooda Desert Rock, a Navajo organization working to stop the Desert Rock Coal Plant.
Organizing Skills
Campaign Strategy: Interns receive training from New Energy Economy, New Mexico Youth Organized and the Center for Civic Policy on how to develop and implement effective issue campaigns.
Communications: Interns learn to develop their message for policy makers, individuals in rural and urban communities, media, businesses, children, communities of color, and their peers.
Media: Interns learn how to write Op-Eds, letters to the editors and press releases. They research and write pieces on an issue of their choice and our consultants help them place the pieces in publications throughout New Mexico.
Film and Alternative Mediums of Organizing: Interns helped create a documentary film highlighting the green jobs movement in New Mexico and on Navajo Nation. The film premiered at the Native American Film Festival at the Indian Market in August 2009.
Internet Advocacy: Interns work with new web-based tools to learn how to activate communities throughout New Mexico.
Grant Writing: Interns receive training with professional grant writers to develop proposals and understand reporting requirements.
Learning By Doing: Interns enjoy hands-on experience with the latest renewable and clean technologies in New Mexico including as solar panels, wind turbines, and biomass reactors. Interns also have spend time doing field work, such as river clean-ups, tree planting,  weatherization, as well as home building with Habitat for Humanity using the latest sustainable building techniques.
Santa Fe youth speak out asking Secretary Salazar to speak out for a plan for coal plant transition and an investment in solar and wind energy.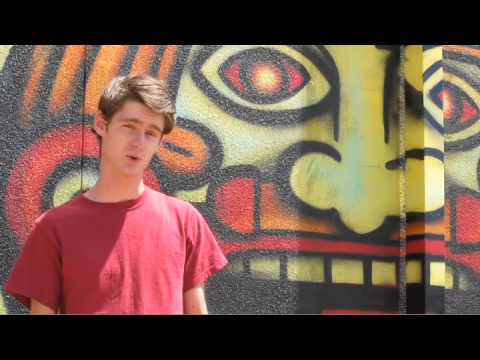 Pollution at PNM's San Juan coal-fired plant is so bad that the EPA has ordered PNM to install the most effective pollution controls available. But we don't want PNM to waste ratepayers' money by investing in old, dirty, and costly coal. We want Secretary Salazar to call for an investment in renewable energy solutions. Clean energy solutions that are conducive to life, that will stimulate jobs, reduce many millions a year in public health care costs, and will promote a meaningful future for young people!